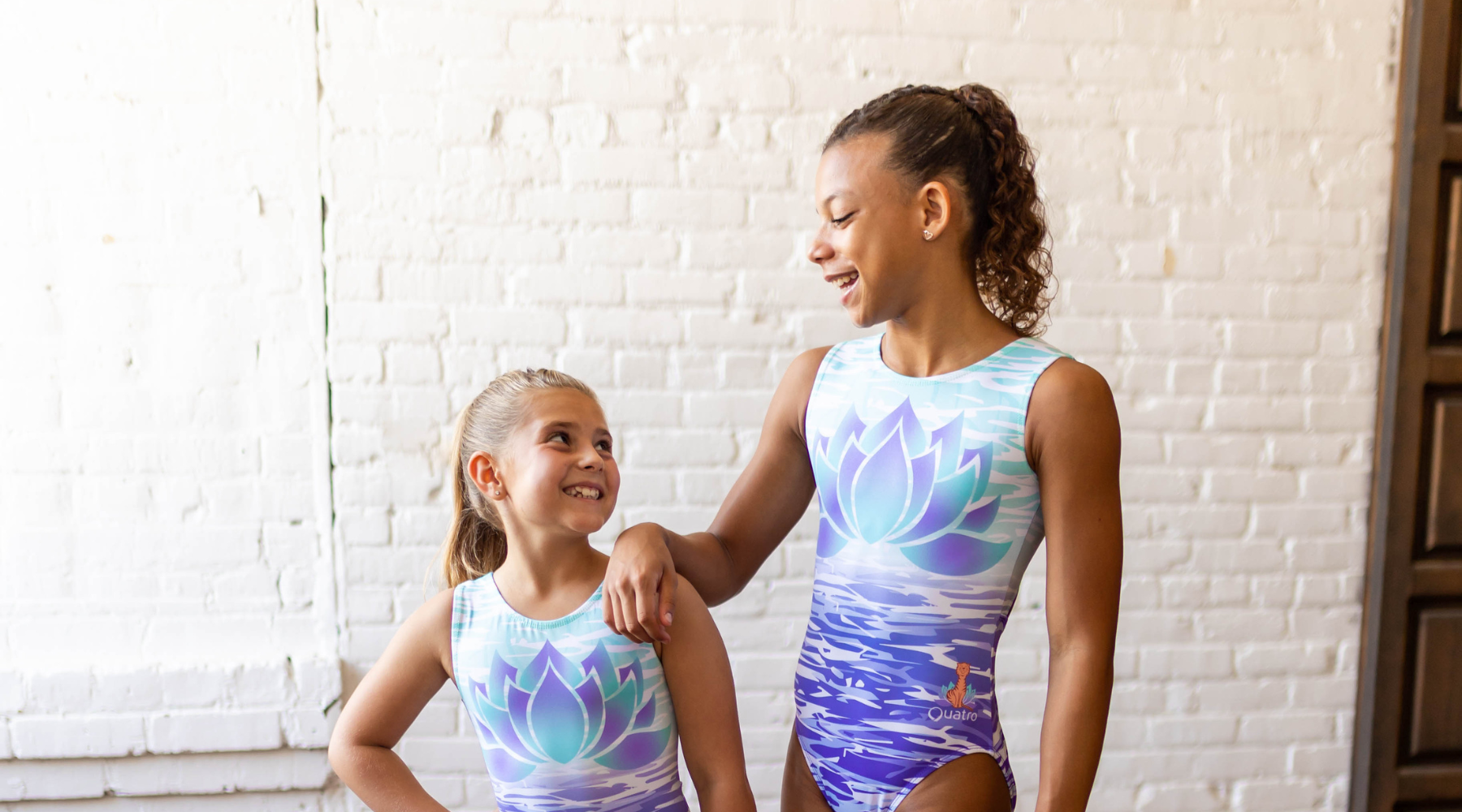 Think "Zen" in our Zen Leotard
by Lisa Mitzel, President, Zen Tiger Mind 
When McKenna, my daughter, was four years old, she received some cute clothes from family friends. Her favorite was a one-piece swimsuit with Ariel, the Disney mermaid. Ariel's big eyes, smiley face, and red hair covered my daughter's stomach and chest. When McKenna looked in the mirror, it felt like Ariel was with her. A mermaid's magical spirit was now inside McKenna and it lit her up! She was now part mermaid!  
Clothing, at any age, can make us feel many emotions! Especially for kids and teenagers - clothing expresses their desires, shapes their personalities, and even creates their identity of who they are in the world.  
For gymnasts everywhere, Quatro Gymnastics and Zen Tiger Mind partnered to give you the adventure of the natural world and amazing inner power in a leotard. In gymnastics, it's important to feel strong and healthy and have the belief that "I have power!" "I let go of pressure," and "I am focused, calm, and safe." No matter what, each gymnast has the power to overcome difficulties, guide themselves, and reach their goals. So Quatro Gymnastics and Zen Tiger Mind created a training leotard with a beautiful, confident "zen" design and we've named the leotard, Zen.  
With reflections of glistening sea foam and blue water, a magnificent lotus flower opening across the chest, and Zen Tiger - a cute meditating tiger - on the hip, our Zen leotard radiates the beauty of nature and each gymnast's incredible inner strength. When a gymnast puts on the leotard and looks in the mirror, she will see the lotus flower, water, and Zen Tiger. She'll be reminded of her own inner strength to face every challenge. She'll take deep breaths and relax as she prepares to focus and train at the gym. She'll connect to her positive voice and determination to do her skills successfully. Each time she wears the leotard, it will enhance her inner Zen mindset and help her rise up and conquer! 
Check out the Quatro store to see the Zen leotard for yourself!