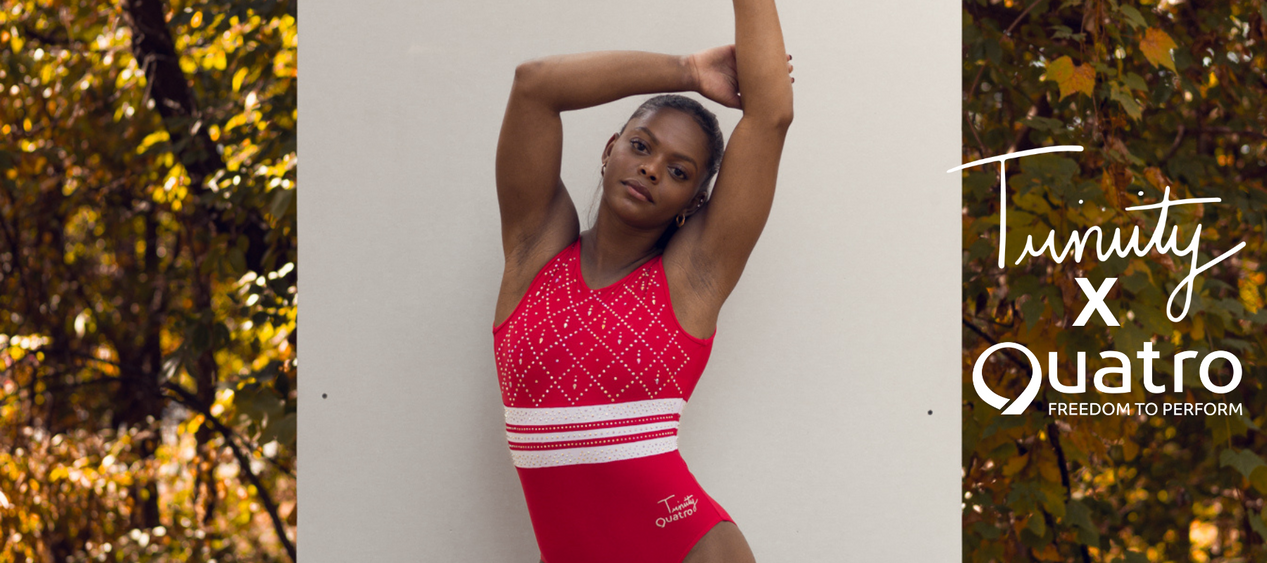 Trinity X Quatro
Testimonials
Amazing customer service, very friendly and approachable. Made my daughter feel very comfortable and they knew what they were talking about. Their leotards are both stylish and comfortable, which is sometimes hard to find!! Great quality products, will definitely be purchasing again.
Caitlin
Best leotard company going! Would 100% recommend this brand of leotards, not only are they amazing quality but great fit, comfy and stylish, so there is never any need to worry when you are training long hours in the gym as you will always feel amazing in them.
Megan
Absolutely amazing company to buy from. I buy my daughters leotards from these wonderful people, always quick delivery, amazing range of products (we love the new releases when they come out!!) And they bend over backwards to help you get the right products.
Hollie
As a US customer, the sizing is different than US leotards. I measured my daughter, but she was right between 2 sizes. I contacted customer service and they helped me within 24 hours. It was fantastic. I ordered the Amity White and it was shipped immediately. I opened the package to look at it when it arrived and it is STUNNING!! We will definitely be ordering more leos from Quatro!!
Kerry