UNIQUELY DIFFERENT 
We Care
We source high quality fabrics and pay attention to the details, which is the key to our success.
Custom Designs - NO UPCHARGE & NO ADDED FEES
We believe each gym should be able to design their own custom warmups at an affordable price.  Our amazing designers, we will bring your vision to life!
Affordable Prices 
Custom warm-ups start at $100! Feature your logo and team name, with fully sublimated styles showcasing art that is personalized to make your team stand out.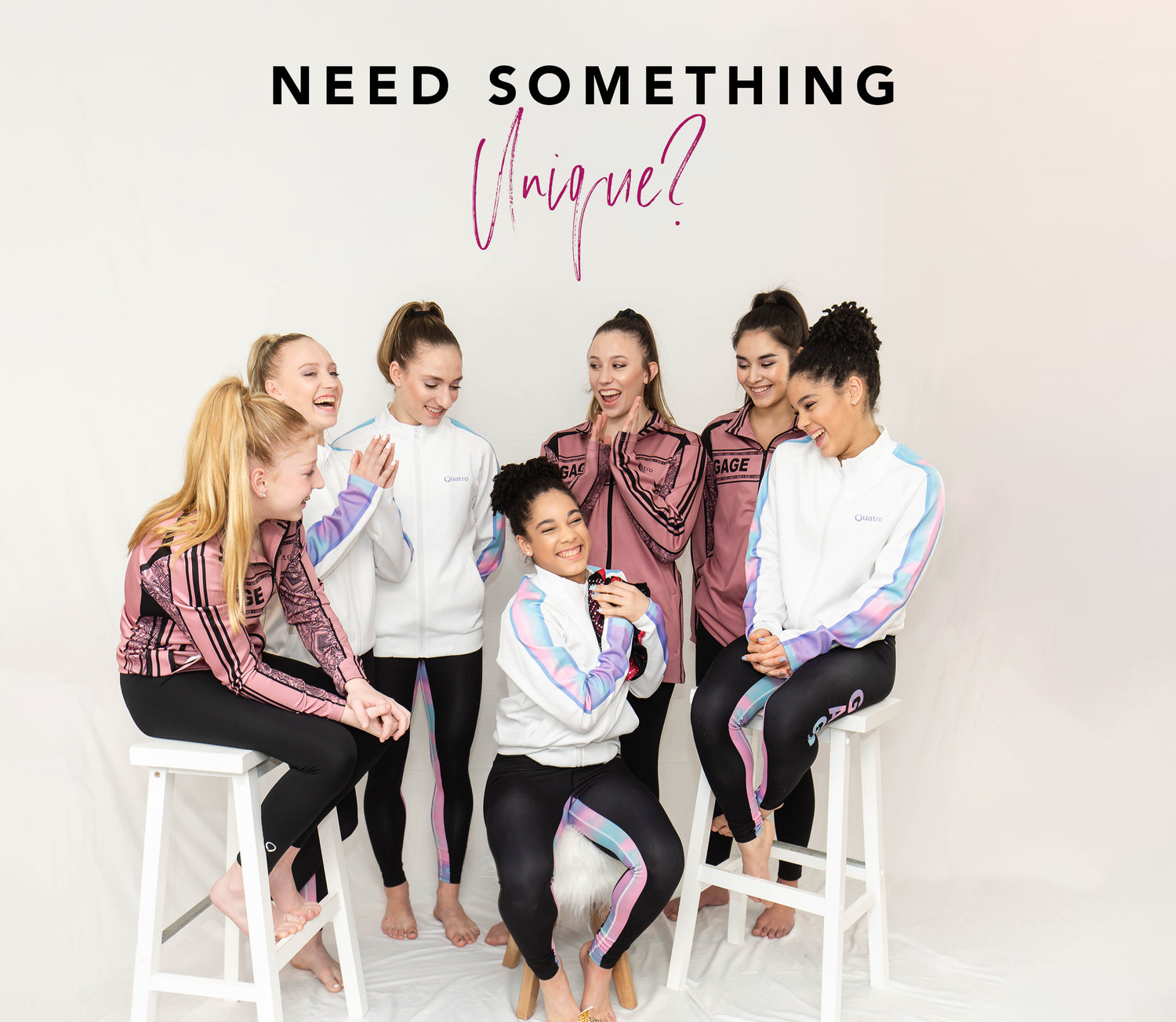 We know how great a unified team can look, and with our warmup range, we've got your Team covered! 

With a variety of styles and personalisation options, you can trust you are choosing the very best warmups for your team.
GET IN TOUCH TODAY